Easter Products
Check out our range of Easter decorations and related products. Our decorations are a simple and inexpensive way to add value to your baked products.
Edible and inedible decorations and Easter themed products
Dobla, Macphie, Renshaw and Culpitt
Limited stock so order soon to avoid disappointment.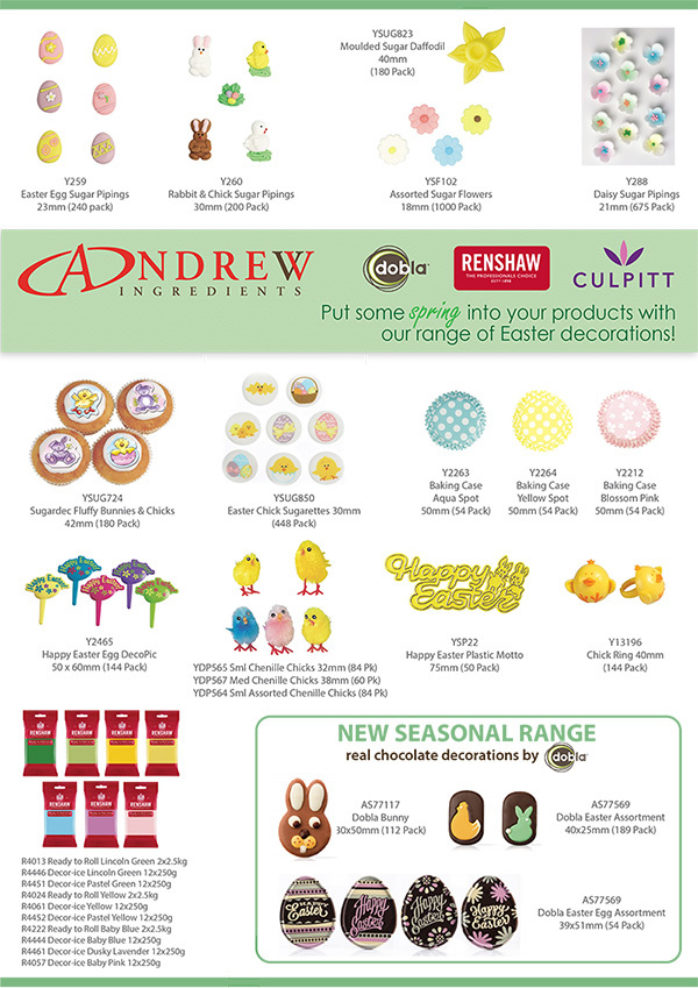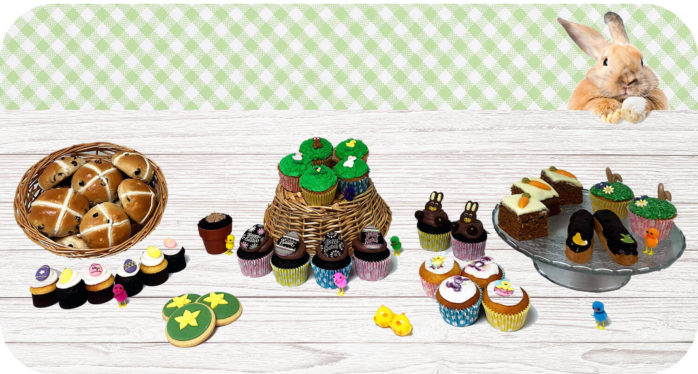 EGG-cellent Easter Ideas!
Caitlin has created some fun and simple ideas for Easter themed products. You can click on the products below to find out more information.