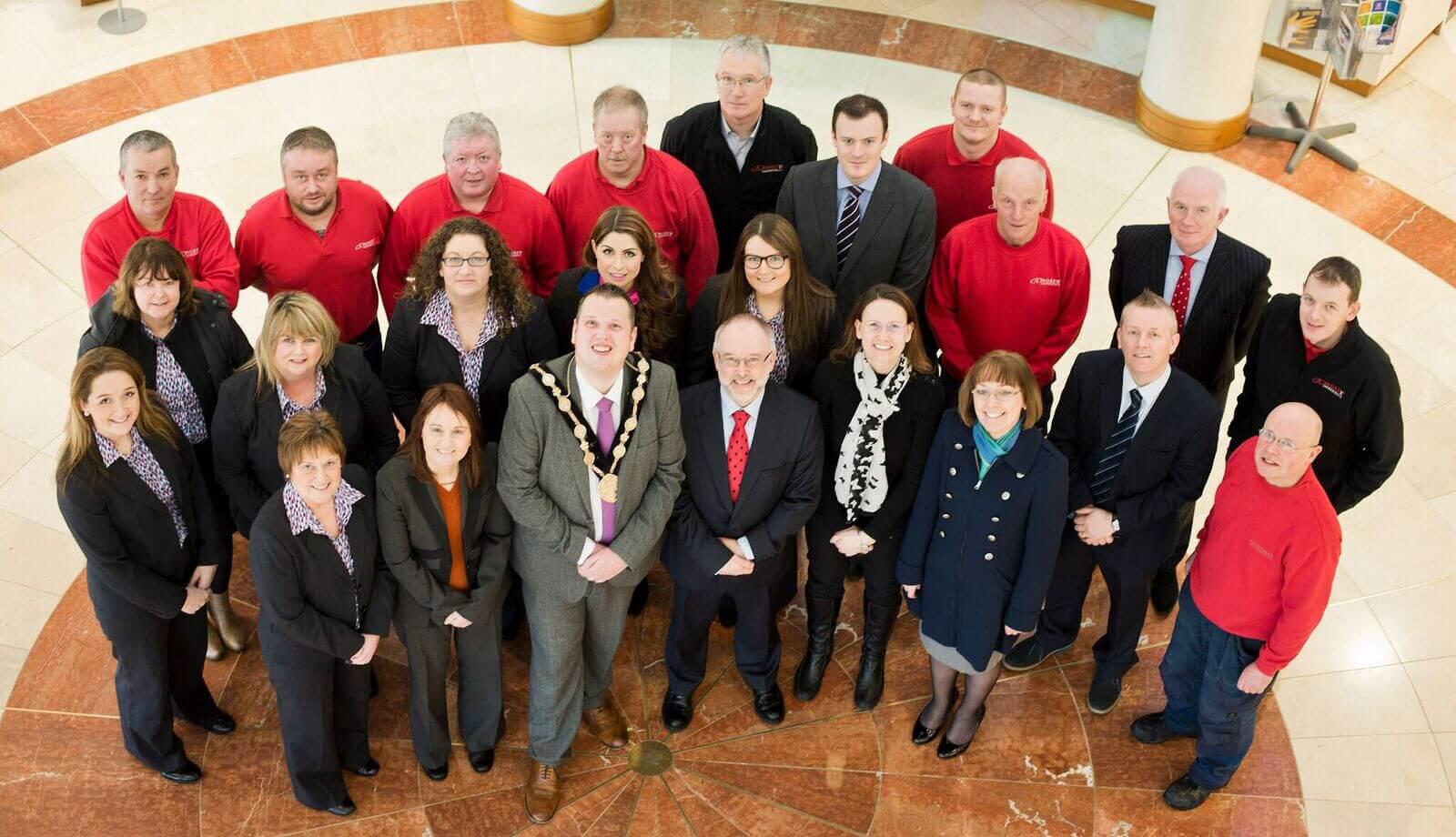 The company, W.H. Andrew, was founded in 1945 by Bill Andrew, father of one of the current directors. Bill had worked in England for the Peerless Refining Co (Liverpool) Ltd., first on the technical side and later as a salesman. When the opportunity came to take over the Northern Ireland agency for Peerless, Bill jumped at the chance to come back to his roots. His mother had been born in Larne, County Antrim and he longed to return to the Emerald Isle. His aim was to introduce new standards of support, expertise and service to the baking industry. Tom Chandley had just started manufacturing his soon to become famous bakery ovens and Bill also sold these to local bakers.


Tim Andrew joined the company in 1967 carrying on the tradition of giving exceptional service and helping to grow the business.
Until 1975 the company was based at 77-79 Corporation Street, close to the docks in Belfast. Having outgrown these premises, a move was made to the centre of the picturesque village of Hillsborough, County Down. A further move in 1986 was made to a purpose built office and warehouse along with a name change to Andrew of Hillsborough Ltd. Great care was taken over the years to maintain a 'green' look to the site and the grounds were awarded an Environmental Award three years in a row.

In July 2001 we took over the business of W.H Waugh who had been trading for as long as us. Alan Waugh joined us as a Director. This move broadened our already extensive product range into flour. January 2003 saw the opening of our warehouse extension and covered loading bay which almost doubled our storage capacity. A new larger chill room was also installed.

In August 2003 we rebranded and changed the company name from Andrew of Hillsborough to Andrew Ingredients. With a fresh new look and name we continued to grow and expand our business throughout Northern Ireland.

In September 2005 we held our very successful "Ingredients in Action" exhibition to celebrate 60 Years in Business.

As business continued to thrive and our customer base steadily increased, in July 2008 we decided to expand our distribution area to cover all of Ireland. As part of this expansion, we recruited a new Business Development Manager, Emmett Logue to join our existing sales team.

After 26 years in Hillsborough, in May 2011 we moved premises to Lisburn, where we doubled the size of our facilities to 24,000 sq ft. This move has enabled us to develop our business further and service our customers even better.

In 2015, Andrew Ingredients celebrated 70 years in business. We also opened an extended warehouse facility and a new Test Bakery & Kitchen. The warehouse extension includes 4 new loading bays and a refrigeration unit, whilst the Test Bakery & Kitchen will enhance our ability to support customers with product development, test products and provide suppliers with the a platform to showcase their new products. The 70th celebrations also included a two day event on site, an ideal networking opportunity for customers and suppliers, featuring product demonstrations, sampling, seminars and promotions - all with the aim to help with profitable ideas.

We started to distribute to Scotland in 2018 and recruited Gerry Murray as Business Development Manager for the area.