A few months ago we applied to host the Northern Ireland leg of the 'We Stop for Popmaster' tour. We never expected to get it, but we were hopeful that Ken Bruce and team would fancy some fresh baked goods, local beer and the good Northern Irish craic! Fast forward to Monday 29th July (and after a few months of top secret communications with BBC Radio 2), there Ken was, in our test bakery about to kick off his daily mid morning show!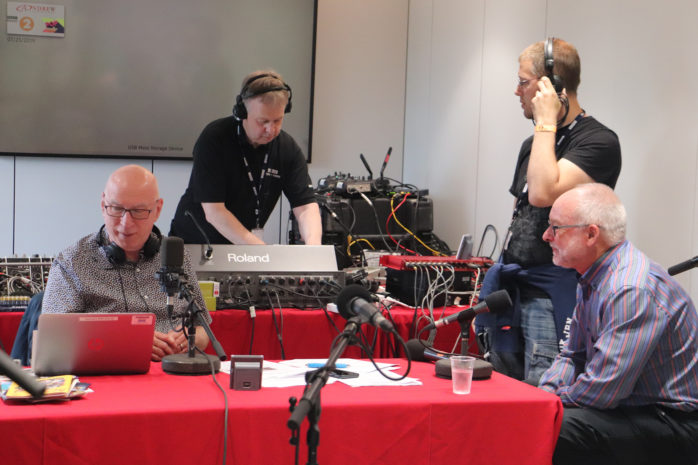 It was such a surreal experience which was made even more exciting when Zoe Ball announced during the handover to Ken, that Scouting For Girls would be playing live for us!

Off air, Ken and Caitlin, our Product Development & Technical Support Assistant, did a 'Generation Game' style cake decorating challenge. Ken had a lot of fun icing the cake, throwing sprinkles and drizzling icing. You can see his effort was not too bad at all!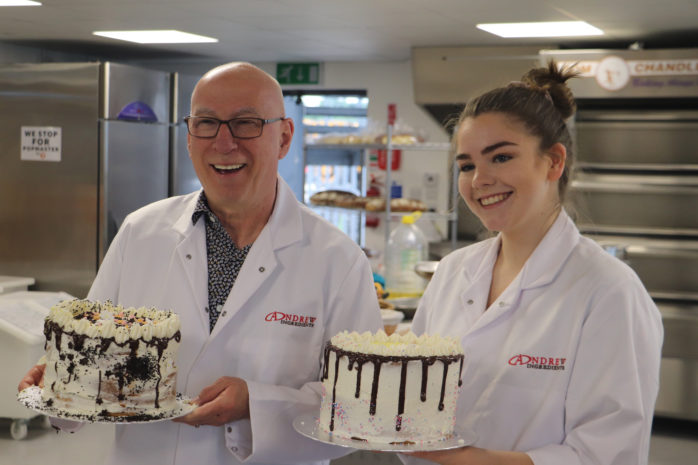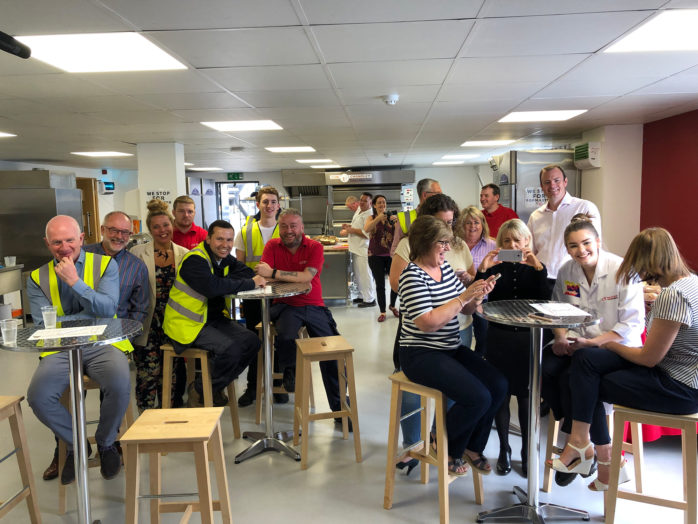 Come 10.30am, all of our staff 'Stopped for Popmaster' and gathered around to play along with the caller contestants. We won't reveal what our scores were however!
We had been told that Ken would be welcoming a 'secret guest' at 11am. There was much speculation over who this could be and then squeals of excitement when we realised it was the one and only Daniel O'Donnell! Photos were taken, autographs signed and even calls to mummies and grannies to let them speak to the man himself.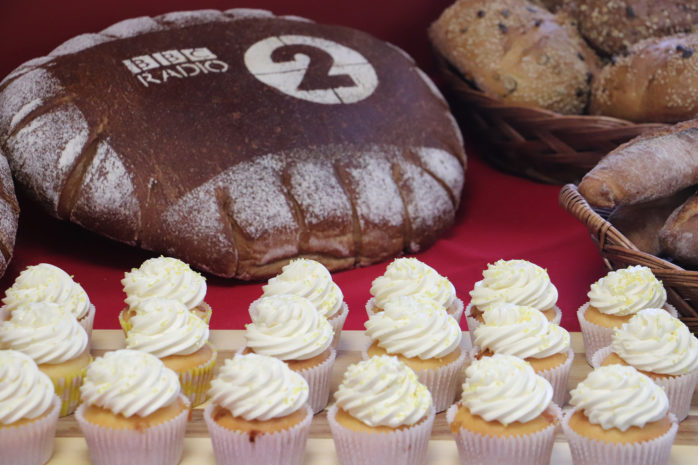 After the show was over at 12 noon, Ken, Scouting For Girls, Daniel and the BBC Radio 2 crew, along with our staff were treated to a good old fry up. Ben Jennett from Sonneveld and our own Caitlin Trimble and Finbar Haughey had been busy the week before preparing all of the display breads, buns and the Popmaster cake.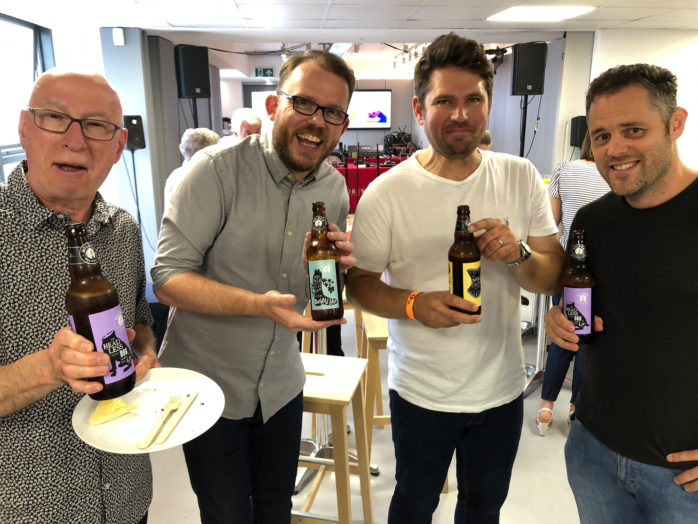 Ben, along with Robert Kirk from Kirk's Home Bakery, Belfast and Chris Ferguson from Country Kitchen in Lisburn very kindly helped out on the day with the potato bread, soda farls, sausages and bacon. We used a variety of local products to make the brunch, including O'Doherty's Black Bacon, McCartney's of Moira sausages, Mash Direct for the potato bread, Abernethy Butter, Andrews Bakery and Kitchen Bakes Fifteens and also Peppup Sauce. We even gave them some Hilden Beer to wash it all down.
Then, just like that, it was all over and Ken and crew headed off to catch a flight to Glasgow, where they would be presenting the next day's show from. However, we doubt they will have as much fun or be as well fed as they were in Lisburn for the rest of their UK tour (only joking guys)!
We had a fantastic day, the visitors seemed to really enjoy the experience and we definitely won't forget the day, nor will we be able to beat that for a Monday morning ever again. We think we did Lisburn proud!
Note: Apologies for the massive overuse of exclamation marks in this story. It was just such an amazing day!!!!!
Share this article