We know you are busy making fabulous products, up to your elbows in New Product Development, dealing with customers, covering holidays and trawling through ingredient specs, but can you afford to ignore the potential benefit of entering industry awards?
Here we go through some of the many benefits of entering industry awards and introduce you to some of the awards that you could be entering your products into....and winning!

Marketing and Promotion
We are all aware of how competitive any business environment is today. By participating and potentially winning an award for your business or product, you can receive a huge amount of marketing and promotion for a very low cost. Just your entry fee and any associated travelling costs (if applicable).
It is important to utilise all marketing opportunities that the awards offer to gain the full benefit. For example, through your own social media channels, email banners, logos on your products and website. Potential and existing customers will get a sense of your knowledge and hard work as well as recognising the quality of products and be more receptive to working with and/or purchasing from you in the future.

Benchmarking with the Competition
If you enter and win an award, fantastic! However, even taking part and being an active member of your industry is beneficial in itself. You can see what your competition is doing and doing well, while getting insights into upcoming trends and where the industry is heading in general.

Networking
Industry awards are excellent networking opportunities. Awards ceremonies aren't just about the prizes and the kudos. A day or evening spent communicating with your industry peers and potential customers can be more valuable than you think. Such events can be seen as a potential network of contacts and embracing this opportunity is critical in order to stay relevant and active in the sector. To engage with other business owners and producers and learn from their success can be a positive way to move your own business forward.
In addition to networking at the awards ceremony, even if you do not get shortlisted or become a finalist, many awards organisations hold networking and information events for entrants. For example, Blas na hÉireann (Irish Food Awards) hold a series of learning and networking events during the year throughout Ireland called 'Blas Backyard - On the Road' which are open to all producers. Topics include 'Branding and Packaging' and 'Buyer Insights'. Find out more from Blas na hÉireann website.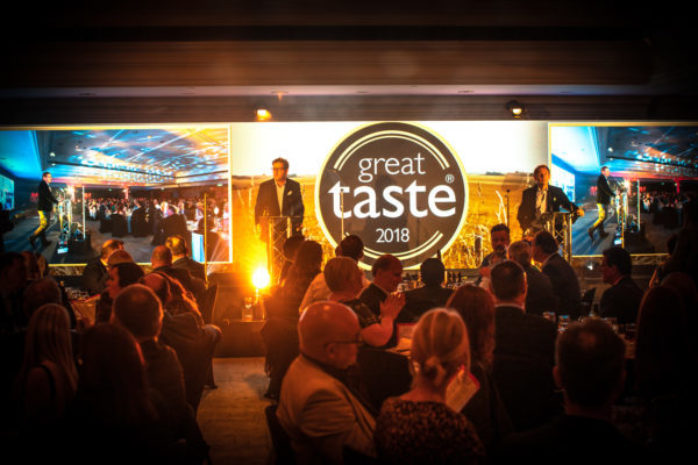 Recognition and Morale
Who doesn't like acclamation and a metaphorical pat on the back for all of the late nights, early mornings and associated hard work done to produce a great product? Recognition in the form of an award is, simply put, 'the icing on the cake'! Not only the business owner is rewarded, but also all the associated staff can be proud of what they have achieved and this does wonders for morale. Not to mention a chance for staff to dress up, have night out at the ceremony and socialise with the team.

There are various food awards to choose from throughout the United Kingdom and Ireland. We will focus on the three that we are involved in through sponsorship. We chose to become supporters of these awards as we feel they are all unique in their own right and offer significant opportunities for our customers.
"Great Taste, organised by the Guild of Fine Food, is the acknowledged benchmark for fine food and drink. It has been described as the 'Oscars' of the food world and the 'epicurean equivalent of the Booker prize'. Quite simply the Great Taste logo is the sign you can trust when buying food and drink in your local, quality retailer."
The awards offer a unique benchmarking and product evaluation service leading to an independent accreditation that encourages confidence and commercial success for small business, generating greater awareness for products locally, regionally, nationally and internationally. Since 1994, more than 120,000 products have been put through this robust judging process. Each one is fastidiously blind-tasted by selected chefs, buyers, fine food retailers, restaurateurs, food critics and writers over 60 judging days

The judges look for truly great taste, regardless of branding or packaging. Yes, they take into account the texture, appearance and of course quality ingredients; they like a good aroma, a decent bite to a sausage, a smooth lemon curd, crunchy rich pastry, but everything comes back to the taste. Is it really, truly great?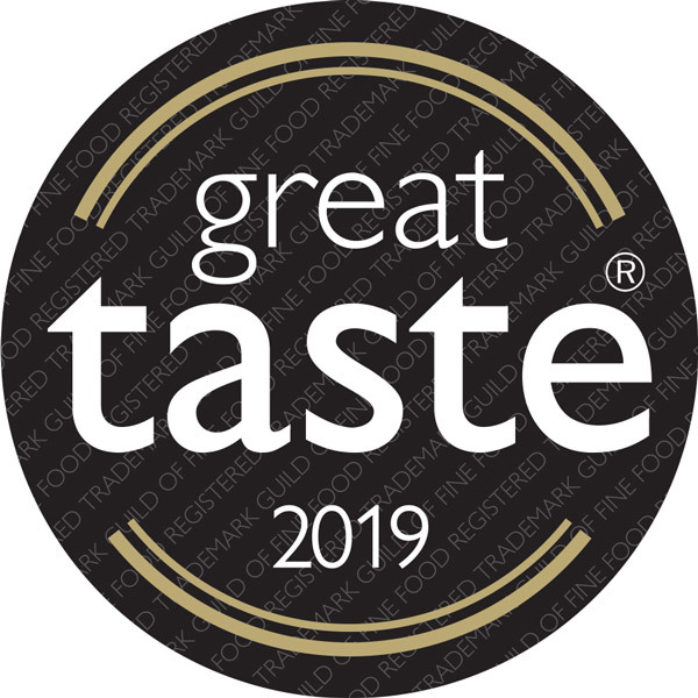 What Do The Stars Mean?
3-STARS: EXQUISITE
Extraordinarily tasty foods – less than 3% of products are awarded 3-stars each year – don't leave the shop without buying it!
2-STARS: OUTSTANDING
Above and beyond delicious – less than 15% of entries will achieve this rating.
1-STAR: SIMPLY DELICIOUS
A food that delivers fantastic flavour. Approximately 25% of entries will achieve this rating each year.
Blas na hÉireann (Irish Food Awards)
"Research has shown that the Blas accreditation has the highest recognition amongst Irish consumers and using the award logo on packs encourages shoppers to buy these products. It is their guarantee of a top quality Irish product."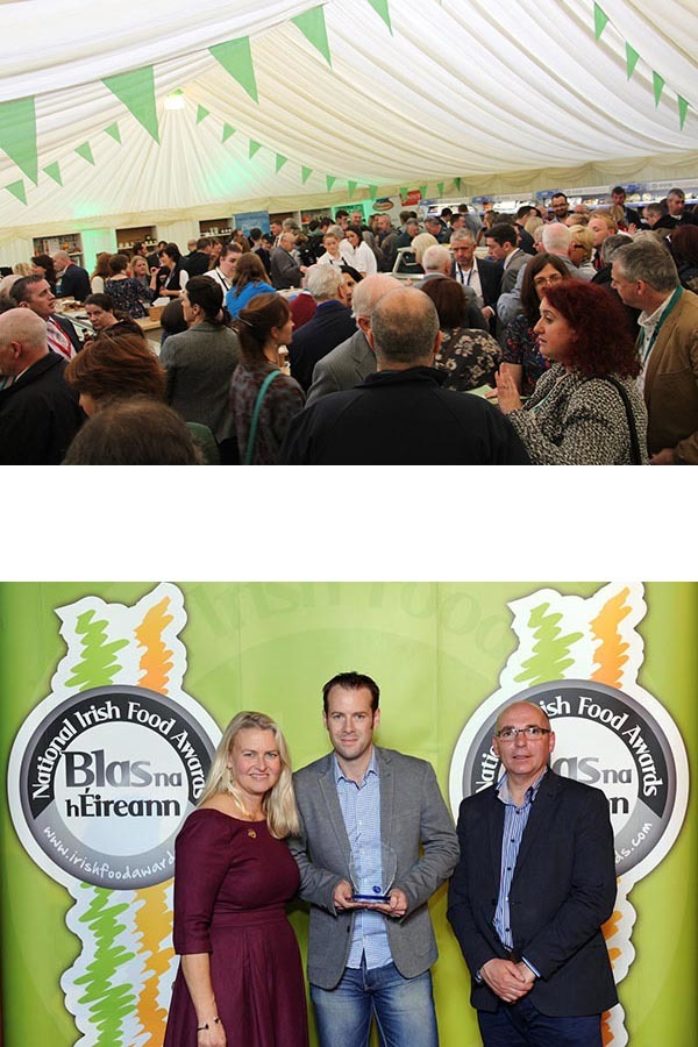 Now in their 13th year, Blas na hÉireann is the biggest competition for quality Irish produce on the island of Ireland. Over 2500 products were entered into the 2018 competition to win Gold, Silver and Bronze Awards in over 100 food and drink categories as well as key awards such as Supreme Champion and Best Artisan Producer.
The Blas awards are the biggest blind tasting of produce in the country, and the criteria on which the product is judged as well as the judging system itself, which was developed by Blas na hÉireann with the Food Science Dept of University College Cork, is now recognised as an international industry standard.
Blas na hÉireann was founded so that quality benchmarks could be established for Irish produce on a level playing field. Winning at Blas has made a significant business difference to the winners. The awards take place in the first weekend in October each year in Dingle, Co Kerry.
Tiptree World Bread Awards with Brook Food
The Tiptree World Bread Awards with Brook Food are THE fixture in the bakers' calendar each year – a chance to kick back, celebrate this fantastic industry and cheer those who raise a trophy. The Awards celebrate the skill of bread-making at its most diverse and inspiring. Open to professional and amateur bakers, the awards encourage and foster the art of baking both now and for the future generation.
Categories include: Irish Wheaten Loaf, Gluten Free, Wholegrain, Fruit Bread, Home Baker Sourdough, Tiptree Showstopper and many more. Browse all of the categories, there really is something for everyone!
Entries for the World Bread Awards open on 5th February 2020 . Register your bread here
In October, it could be you at the glittering reception in central London for the aristocracy of the bread world.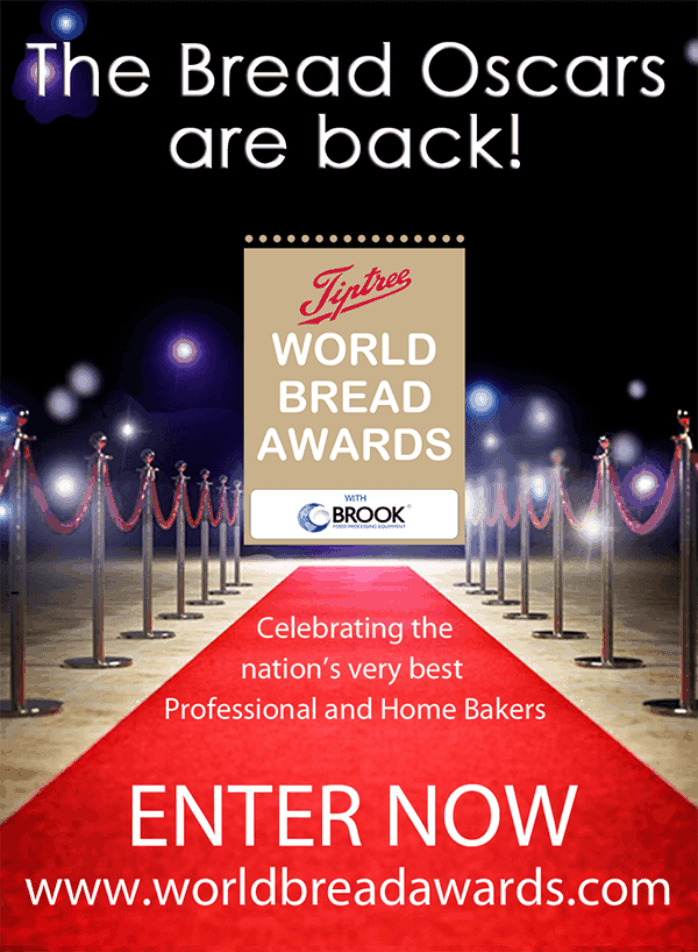 "The Winners' Harvest Supper gathering at St John's Hyde Park in October has fast become an important fixture in the bakers' year," says Caroline Kenyon, Director of the Awards. "It is a wonderful opportunity to pay tribute to a fantastic industry."
If you are based in Northern Ireland and wondering how you can get your bread to London for judging, Food NI can help. Contact them on 07735 809299 for further information.
For more information on the awards and to enter register online visit www.worldbreadawards.com