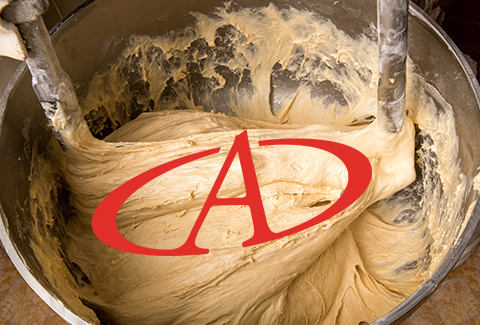 Ingredients
Click

to Add/Remove item to your
Shopping List
Email Recipe
Download Recipe
Print Recipe
Method
Mix on a spiral mixer for 2 minutes 1st speed, 6 minutes 2nd speed

Add olive oil during last few seconds of mixing. (This helps to produce the irregular open structure)

Dough will be very soft.

Bulk fermentation for 3 hours at 27°C.

Scale at 370g, shape lightly by hand (do not mould too much or the open structure will be lost).

Prove for 40 minutes at 21°C.

Bake for 20 minutes at 244°C/470°F.