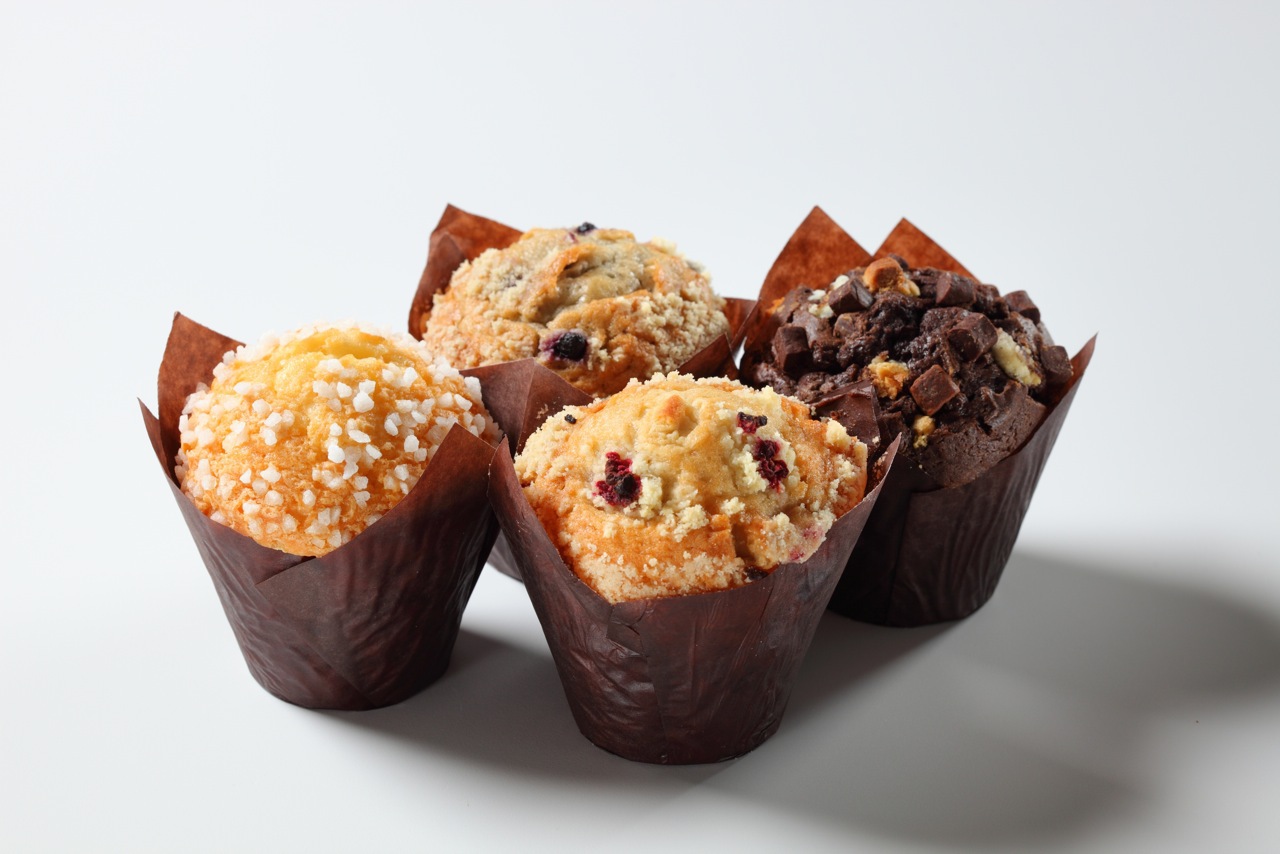 Ingredients
Click

to Add/Remove item to your
Shopping List
Macphie American Cake Muffin Mix Make-Up Instructions
Email Recipe
Download Recipe
Print Recipe
American Cake Muffin Mix is a complete mix which requires only the addition of water and vegetable oil to make American cake muffins or loaf cakes. The batter and baked products are both freeze/thaw stable and when baked, the cakes have wrapped shelf life of at least 5 days at ambient depending on the life of any additional ingredients (e.g. blueberries).
Method
Add the liquids to the American Cake Muffin Mix in a machine bowl and using a beater, mix on slow speed for 1 minute. (The water should be tempered to give a final batter temperature of 22-24ºC (72-76ºF). Scrape down well.

Beat for approximately 6 minutes on middle speed.

Fold fruit or chocolate chips, etc. into the batter prior to depositing. (For soft fruits like blueberries or redcurrants use from frozen with a light dusting of flour).




Deposit approximately 75g of batter into paper cases on muffin trays.

Decorate the tops as desired.

Bake to a golden colour at 185-195ºC (365-390ºF) for approximately 30 minutes.