It has been busy few months for us at Andrew Ingredients! There are a few exciting changes. Here is the run down...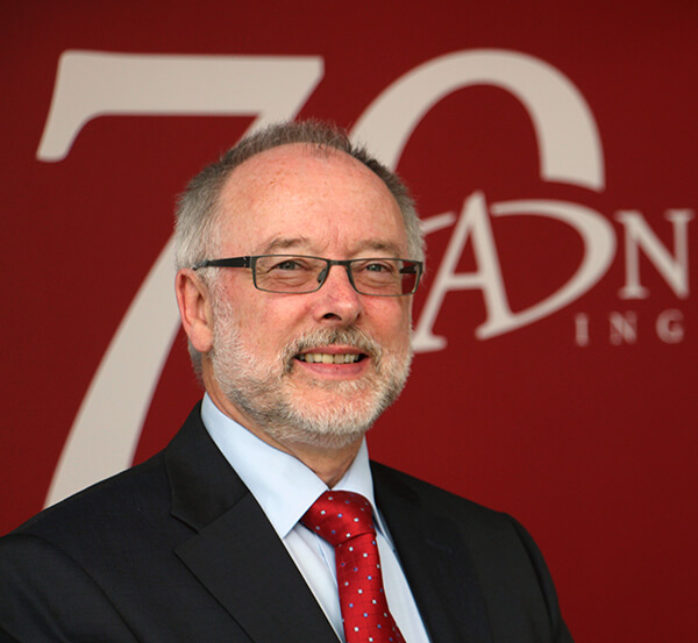 Tim is now Andrew Ingredients' Chairman. As many of you will know, Tim's father Bill Andrew set up the company in 1945. Tim joined in 1967 to "help out in the store for a few weeks". Since then he has experienced most roles withing the business including deliveries, administration, sales and purchasing. Tim became Managing Director in 1998 and has very successfully steered the company through 3 major relocations and expansions, development of our distribution area to include all-Ireland and Scotland and has helped overcome all of the challenges these milestones presented. Tim will still be actively involved in the business and has passed his Managing Director role to the very capable hands of John Graham.
John Graham takes over Managing Director role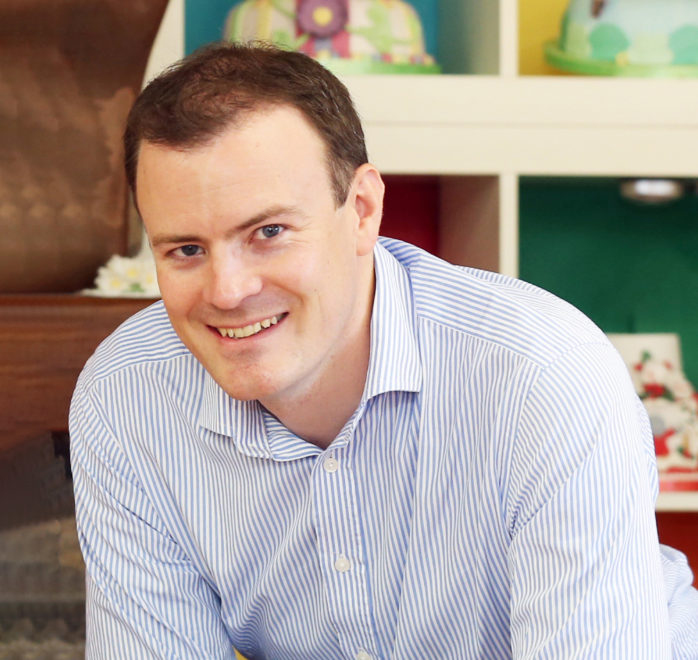 Tim has passed the Managing Director reins over to John Graham. John joined the company as Commercial Director in April 2014, following the late Alan Waugh's retirement. Prior to this, John held the position of Financial Director at Deli Lites. He has also worked for KMPG and for a number of years was part of Grant Thornton's corporate finance team.
Since joining the Andrew Ingredients team, John has been key in driving the company's growth and his appointment as Managing Director is no doubt the beginning of exciting and prosperous times ahead for the business.
Colin Lavery - Associate Director
Colin Lavery has been with Andrew Ingredients since 2006 as Business Development Manager for Ireland. He has over thirty years' experience working in the baking industry. Colin, alongside his sales colleague Emmett Logue, was fundamental to our expansion into the all-Ireland market in 2008.
Colin has been appointed to the role of Associate Director, where he will be involved in the development and implementation of Andrew Ingredients' sales strategy and operations.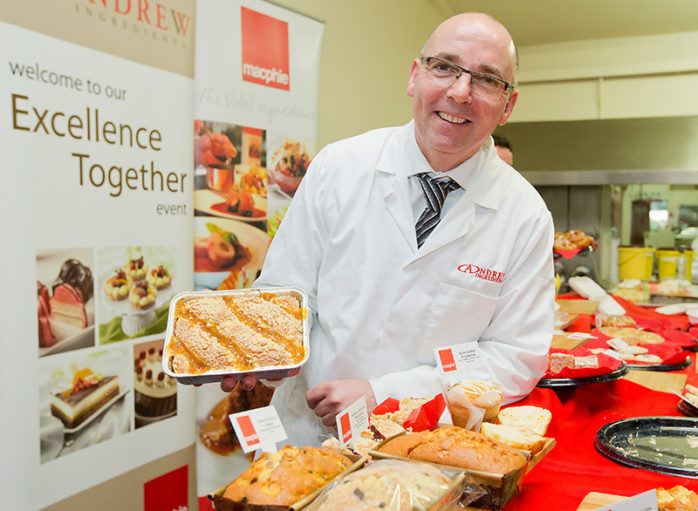 Caitlin Trimble joins us as Product Development and Technical Support Assistant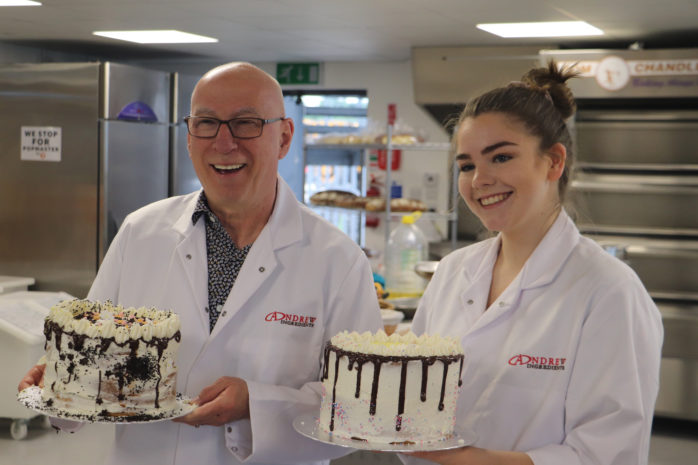 Caitlin has joined our team as Product Development and Technical Support Assistant on a 12 month university work placement programme. Caitlin has just completed her second year of a BSc in Consumer Management and Food Innovation degree at University of Ulster and is a keen cake decorator in her spare time. Caitlin will be working alongside Finbar in the test bakery, assisting with customer presentations, product development, market research and technical and quality functions to name a few.
Although she has only been with us for a few weeks, Caitlin has been super busy. She has helped with the preparation of desserts for our Golf Day, worked on lots of new product ideas and even taught Ken Bruce how to decorate a cake at our BBC Radio 2 PopMaster event!