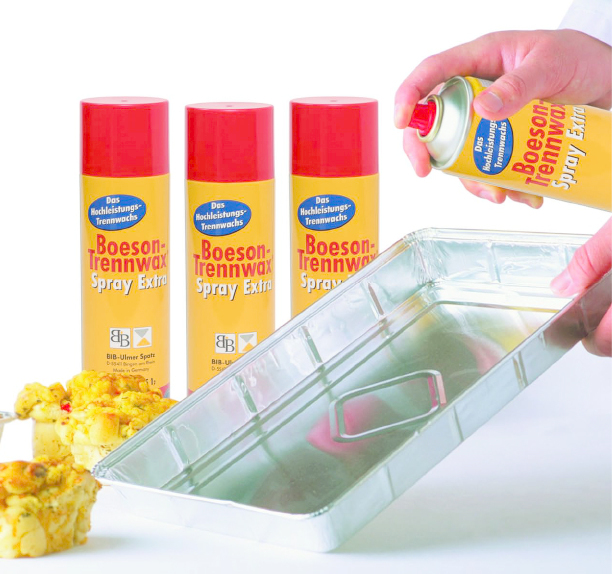 Ingredients
Click

to Add/Remove item to your
Shopping List
Boeson Trennwax Extra Spray Usage Instructions
Email Recipe
Download Recipe
Print Recipe
Boeson Trennwax Extra Spray is a general release agent for:-
• Baked goods, (breads, rolls, bun goods, etc.).
• Confectionery lines (sponges, cakes, Danish pastries, meringues, choux, etc.)
• Savoury products (sausage rolls, quiches, pizza bases, etc.).
• May also be suitable for spraying onto griddles to prevent sticking.
Method
Instructions for use

Shake well before use.
Spray evenly, from 12" to 18", over baking trays, sheets, bread tins, sponge/cake tins, etc.
Best spraying results obtained at 20 to 300°C.

Storage Conditions

Do not exceed 500C
Storage at less than 150C may reduce the pressure in the tin which will give a less fine spray when spraying onto the baking trays, etc.