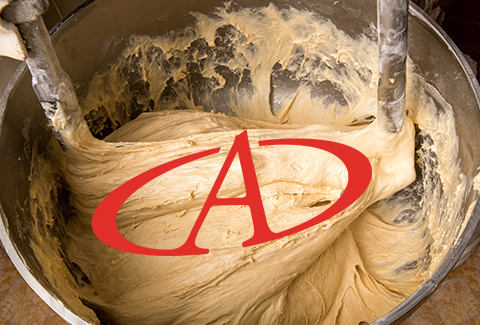 Ingredients
Click

to Add/Remove item to your
Shopping List
Email Recipe
Download Recipe
Print Recipe
Method
Mixing:

High Speed 2 min 30 secs
Spiral 18 min slow or 3 min slow, 7 min fast
Planetary 18 min slow

Finished Dough Temperature 70-73oF / 21-22oC

Scaling:

Petit Pain - 2oz/56gms 4 inches
Batons - 2½-3oz/70-84gms 7 inches
½ Baguettes - 7oz/190gms 10 inches
Baguettes - 13oz/364gms 27 inches
Parisienne - 13oz/364gms 12 inches

Prove in a slow, dryish atmosphere, approx. 1½ to 2 hrs.

Cut with sharp knife on exit from press after a slight skinhas formed.

Bake with steam and pull damper on second half of the bake at approx. 240oC/460oF

When using for par baking, drop the oven temperature to 225°C/438°F and take out the oven at the point of them turning yellow. 10/12 minutes.