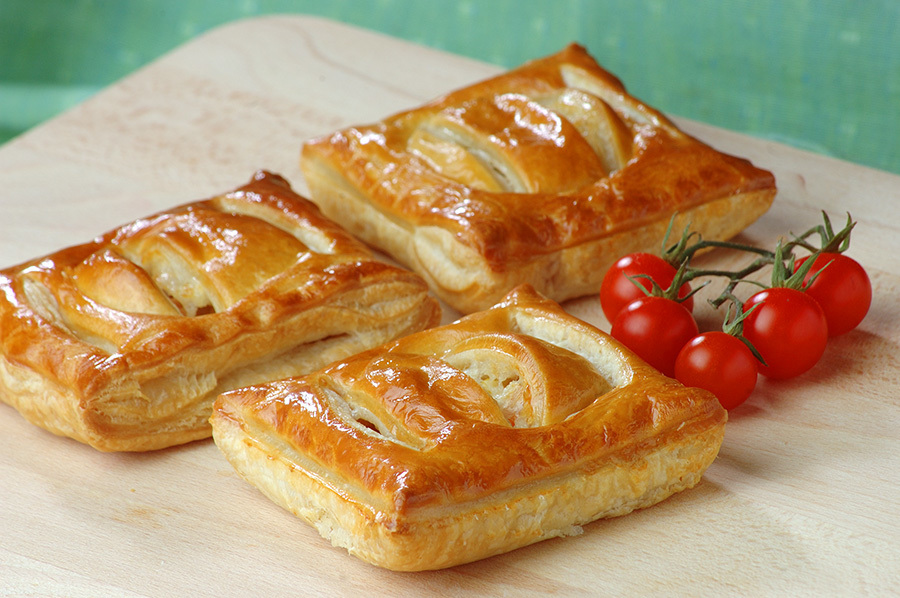 Ingredients
Click

to Add/Remove item to your
Shopping List
Macphie GlenGlaze Application Instructions
Email Recipe
Download Recipe
Print Recipe
GlenGlaze is ready-to-use, liquid glazes which give a rich, long lasting, non-stick gloss when applied to all bun goods, Danish pastries, savoury pastry lines, etc. It is ideal for in-store application or for chilled or frozen preglazed pastries or pies where a lighter bake and darker gloss is required. Once applied, it is contact-wrappable and remains intact for the shelf life of the product. It outshines conventional egg wash in more ways than one. It is free from preservatives and hydrogenated fats.
Method
The glazes can be applied by brushing or spraying; for best results apply immediately prior to baking.

If desired, some liquid spice can be added to the glaze before applying for a spicy bun glaze

Ensure products are free from excess flour dust before glazing.

The product comes in 12 x 1 Tetra Paks, 10l and 25l bag-in-box.

Store in a cool, dry place. Once opened, keep chilled and use within 7 days.

A little separation in units may occur. Please agitate the 10l and 25l bag-in-box before use if not using complete contents. 1 litre packs should be shaken before use. 

Both the 10l and 25l bag-in-box units and the 1 litre Tetra Paks have a "best before" date shown on them and the products will perform to specification up to the date shown, if stored in the prescribed manner.