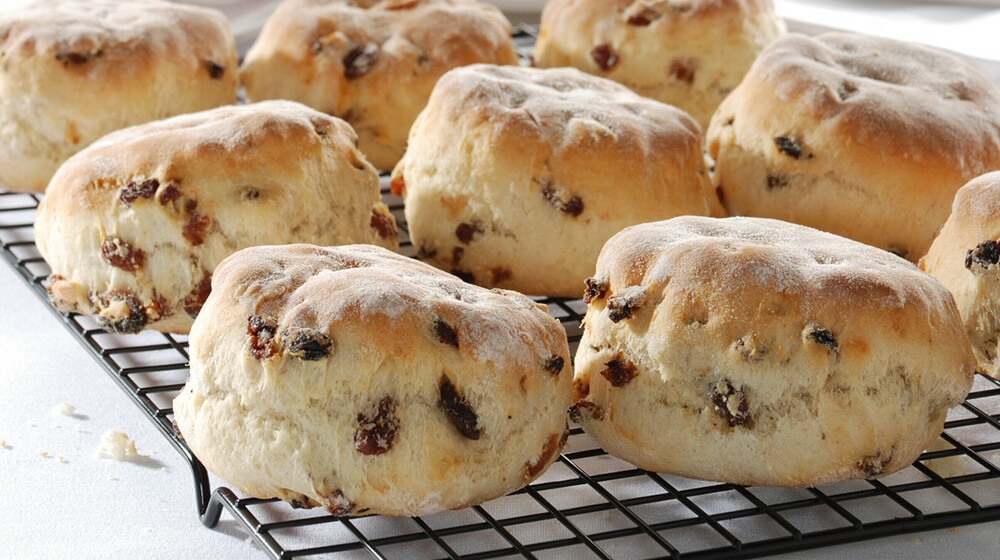 Ingredients
Click

to Add/Remove item to your
Shopping List
Macphie Scone Mix Make Up Instructions
Email Recipe
Download Recipe
Print Recipe
Macphie Scone Mix is a complete mix which requires only the addition of cold water, and dried fruit if desired, to make top quality, high volume scones with a light crumb. Macphie Scone Mix is also suitable for making frozen unbaked scones or where extended lying time prior to baking is required. By adjusting water level, may also be used for sheeted scones.
Method
Thoroughly blend the Macphie Scone Mix and cold water. (Add fruit at the end of the mixing time).


Conventional Mixer - Using a beater, mix for 1 minute on first speed. Scrape down. Mix for a further 2 minutes on second peed. Spiral Mixer – Mix for 2 minutes on slow, followed by 4 minutes on fast. High Speed Mixer - Mix for 15-20 seconds. Scrape own. Mix for a further 15-20 seconds


Process as normal. Allow scones to rest for at least 15 minutes before baking


Oven Conditions - Bake for approximately 10 minutes at 230ºC (450ºF). Hot Plate Conditions - 3½ minutes each side at 200ºC 390ºF)


For an even lighter eating fluffier scone, 300g (10½oz) of yeast may be included in the above recipe. A longer rest period of at least 30 minutes is recommended prior to baking.

For guidance, fruit should be added 20-30% of dough weight towards the end of the mixing time.