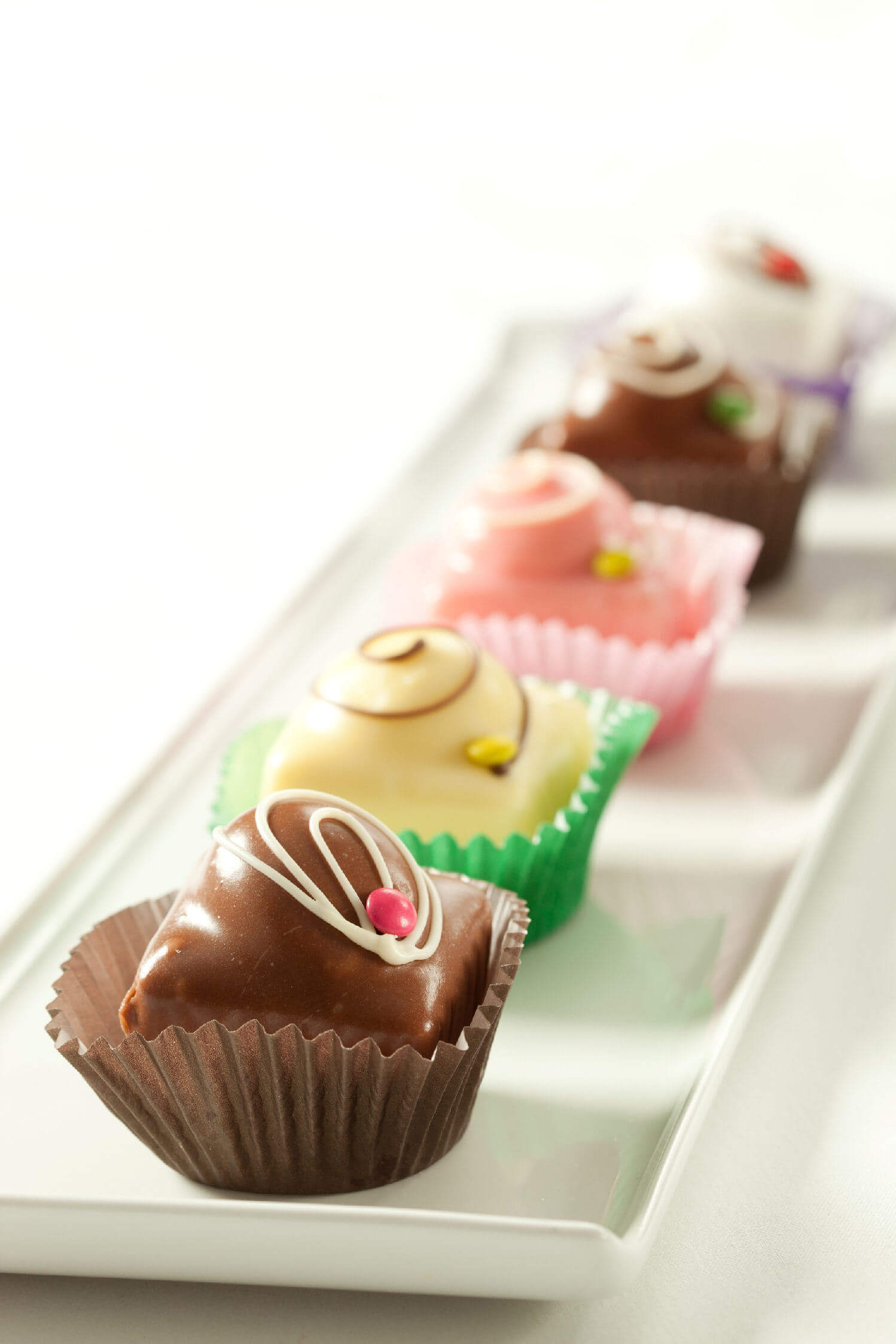 Ingredients
Click

to Add/Remove item to your
Shopping List
Macphie 5th Avenue Icings Technical Information
Email Recipe
Download Recipe
Print Recipe
Macphie 5th Avenue® Icings are a range of smooth, convenient, ready-to-use fudge icings which add an indulgent finish to doughnuts, cakes, muffins, choux, Danish pastries and gateaux. The range includes: Caramel, Chocolate, Coffee, Dark Chocolate, Lemon, Strawberry and White. All colours and flavours are natural.
These icings are fast drying, will not crack or become brittle and are more freeze/thaw stable than fondant. They are suitable for enrobing, dipping, piping and can be mixed with butter to obtain a buttercream type product. By overheating, a firmer setting product can be produced.

Method
For Enrobing and Dipping:
Place required amount into a bain-marie or other suitable container and warm to approximately 45°C, stirring regularly. It is also possible to microwave, stirring well at least once. DO NOT OVER HEAT as this will reduce gloss. For a thicker icing, heat to only 30-35°C. If thinner icing is required, thin with simple syrup.

For Pipeable Fillings:

Beat icing on its own for a dense, rich filling or add 0.330kg of butter or cake margarine per 1kg of icing for a lighter, buttery product.

For Firm Set Filling (for example, caramel for Millionaire's Shortbread)

Heat required amount of 5th Avenue® Icings in a bain-marie or similar to at least 65°C – the warmer it is heated, the firmer set will be obtained.