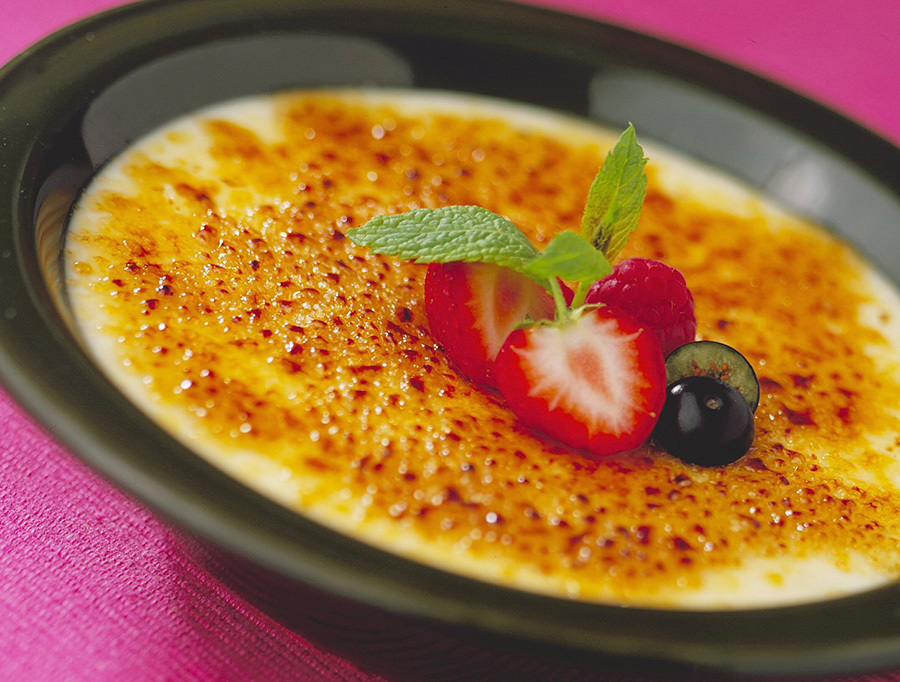 Ingredients
Click

to Add/Remove item to your
Shopping List
Macphie Crème Brûlée Make Up Instructions
Email Recipe
Download Recipe
Print Recipe
Macphie have developed Crème Brûlée which can be used on its own or developed in conjunction with other ingredients to produce delicious desserts. Macphie Crème Brûlée is a ready to use UHT product which is to be firstly heated and cooled. The product comes in 12 x 1 litre packs.
Method
Open pack and pour into a suitable vessel.

Heat liquid just to the boil ensuring that the liquid is stirred continuously.

Pour whilst hot into suitable container.  Allow to cool then place in chill until set (normally 1-2 hours).

If required, immediately prior to serving dredge with icing or demerara sugar, then place under a hot grill until the sugar caramelises or use a chef's blow torch (preferred method).