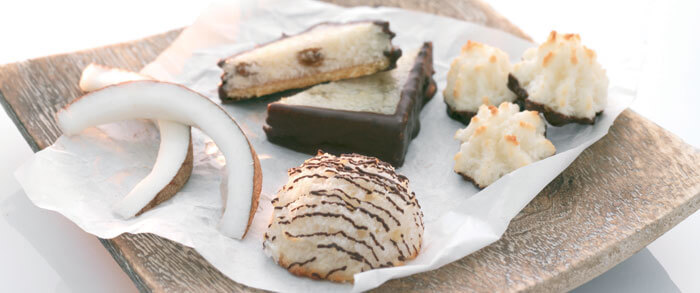 Ingredients
Click

to Add/Remove item to your
Shopping List
IREKS Coconut Mix Make Up Instructions
Email Recipe
Download Recipe
Print Recipe
Method
Blend the cold water and then the coconut mix in the bowl and mix on slow speed with a beater.

Then mix on medium speed for  3 minutes.

After mixing, shape into pyramids, allow to rest for 15 minutes prior to baking and bake at 175° C – 185° C.

After cooling, spin the pyramids with chocolate or dip in chocolate.

Bake with low bottom heat.